Focus on faucet manufacturing
Focus roots in love, so we can produce faucets better! Dinggu completed the molding itself, by adding 20+CNC and 30+other equipment to ensure the precision of products and increase productivity. In the design office, there is a 30+designers team with only one task to develop and design better faucets, taps, and showers. Dinggu's bathroom products appeared front of the world, share with Dinggu's ideas, witness the progress and future of Dinggu.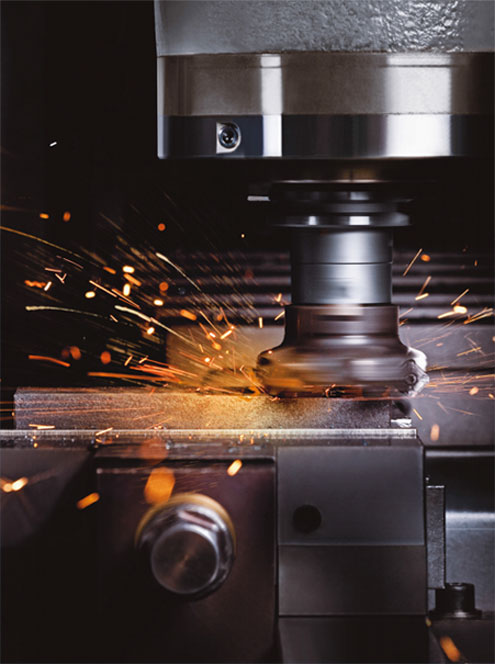 The Manufacturing Process
The predecessor of Dinggu is a mould factory, so we are ahead of other peers in the source. When the mould completed, after the precision operation of CNC and other machines, professional polishing workers will carry out rough polishing and fine polishing. After polishing, electroplating and assembly will be carried out. After assembly, we will do lots testings to ensure the quality of the faucet, tap, and shower.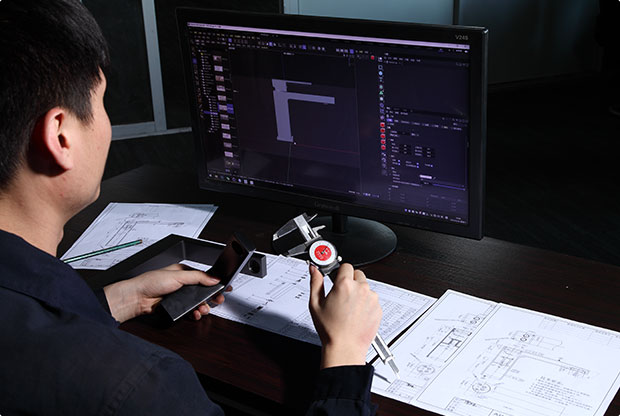 01 ————— R&D Design
R&D Design
Our series: Extrame, Skateboard, Caterpillar Series won the Red Dot winner 2002, our designs have been approved and recognized definitely again. We will research and produce more designs, hope get the advises from you.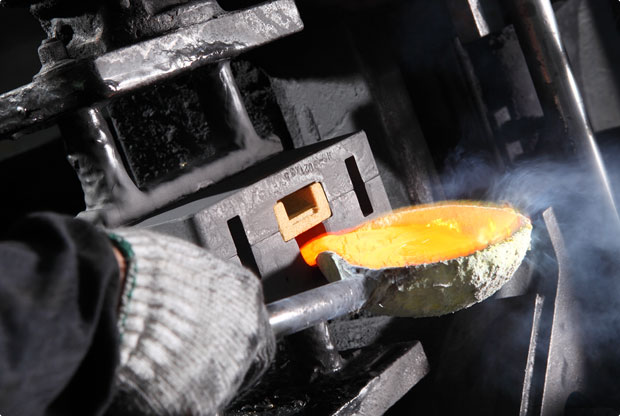 02 ————— Casting
Casting
Our factory owner 3 mould factories service for us. They are local in Wenzhou, Yuhuan, Guangdong. Our company's predecessor is a mould factory, with nearly 30 years of mold experience. So from the source, we will be much more absorbed than others, and can save the cost. We adopt the mainstream gravity pouring, its can reduce the trachoma, cracks, and high yield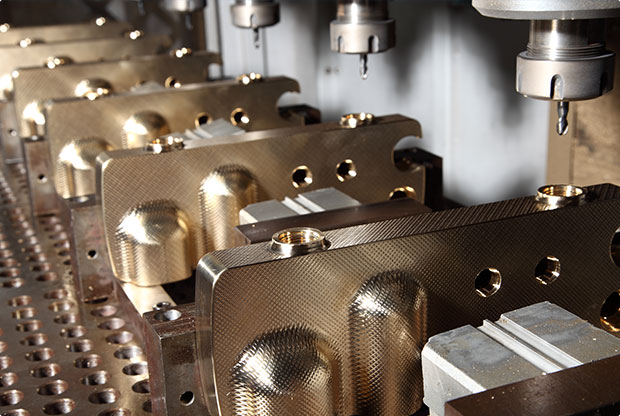 03 ————— Machining
Machining
We have 30 sets CNC for machining, 26 sets CNC engraving and milling machine. And lots other machines for test and QC. To keep the high precision and high density for products. They can help us to completed the products to arrived customers' all requirements . The machines make our products more stable, efficient, smooth, and we can also work as the screw drawing.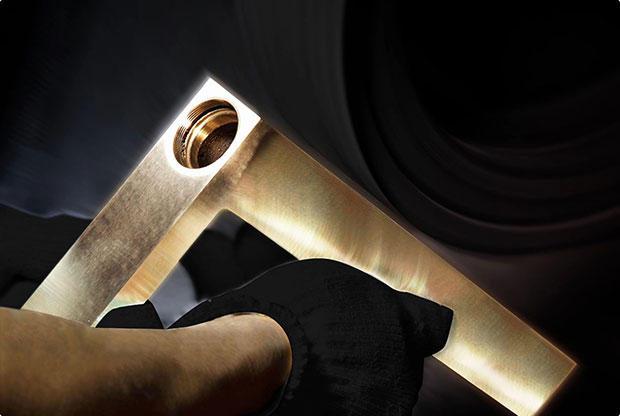 04 ————— Polishing
Polishing
We have 50+ workers for polishing. After CNC, our workers will polishing the surface again and again carefully. Beautiful appearance is also a highlight of their world orientation.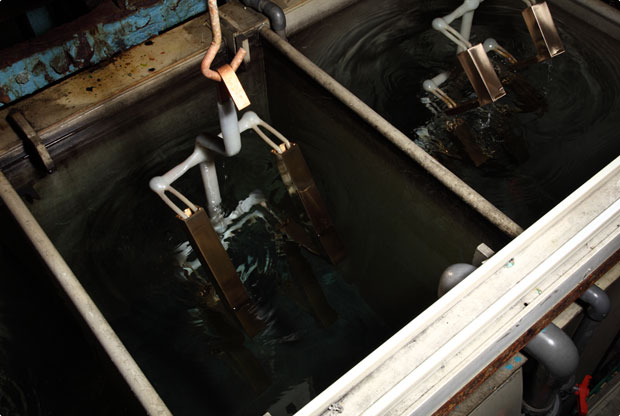 05 ————— Electroplate
Electroplate
For electroplate: Ni 8-10μm, Cr will be above 0.25μm, also we will do the salt-fog testing, neutral for 200h, acidity for 48h. Our products with lots of color and different surface finishing. Such as: Chrome, Electrophoresis black, Frosted, Brushed gold, PVD, Water plated gun ash, etc...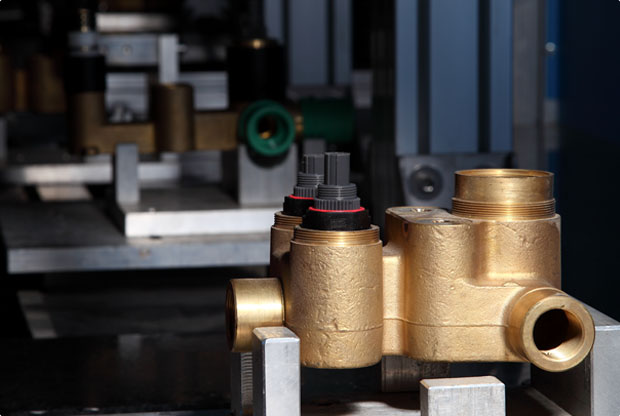 06 ————— Assembling
Assembling
Semi automatic, valve core torque machine, to ensure uniform valve core torque, reduce the labour, improve the efficiency to save the cost. It can also guarantee the quality. During the assembling, we will do some texting, leakage intelligent texting, flow speeding texting.